the premier independent law firm in Hungary
People
VALUES AND CULTURE
Nagy és Trócsányi is a dynamic, innovative, and collegial workplace. Integrity, ethical behaviour, and a focus on teamwork are essential to providing an excellent service and remaining competitive in a global business environment.
We believe in creating a workplace that respects the value of intellectual autonomy and encourages individual initiative. We expect everyone at Nagy és Trócsányi to display creativity, leadership and drive. Our success is dependent on our culture of innovative problem solving, and we are always seeking highly motivated candidates to complement our team. We believe that the success of our firm is based on talented and accomplished individuals who come from a broad range of backgrounds and work as a team to achieve a common commitment.
Partners / Of Counsels / Associates / Special Counsels / Associated Lawyers / Other professionals / Student Interns
Global reach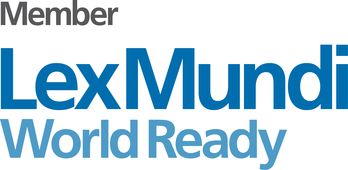 Nagy és Trócsányi is the exclusive member firm in Hungary for Lex Mundi – the world's leading network of independent law firms with in-depth experience in 100+ countries worldwide.

As part of the Lex Mundi global network, we can provide our clients with preferred access to more than 21,000 lawyers around the world – all from a single point of contact.
Individually, each Lex Mundi member firm is a leader in its local market. Collectively, Lex Mundi firms provide global legal resources with unmatched depth and breadth. Working with other Lex Mundi firms, we are able to seamlessly handle our clients most challenging cross-border transactions and disputes.
N&T at a glance
What are the foundations of a successful law firm?
A DEDICATION TO THE CORE PRINCIPLES OF SUPERIOR CLIENT SERVICE, MUTUAL RESPECT AND DECENCY
Nagy és Trócsányi was founded in 1991 with the aim of offering sophisticated legal services. We continue to seek excellence in a comprehensive and modern practice, which spans international commercial and business law. Our lawyers provide clients with advice and representation in an active, thoughtful, and ethical manner, with a real understanding of our clients' business needs and the markets in which they operate.
We are the largest, home-grown independent law firm in Hungary, and the only Hungarian law firm operating in New York. This gives us a deep understanding of Hungarian and international business and legal issues.
Nagy és Trócsányi is the exclusive member firm in Hungary for Lex Mundi – the world's leading network of independent law firms with in-depth experience in 100+ countries worldwide.
Since 1993 the firm's New York branch has been engaged in the practice of US-Hungarian related law.
Key Facts

Nagy és Trócsányi 's main office is in Budapest, with a branch office in New York, and close working relationships with many international law firms.

PEOPLE

Nagy és Trócsányi has 28 lawyers out of whom 11 are partners: all partners are equity partners. We believe in promoting from within the firm and have few lateral hires into our partnership.

CLIENTS

We advise a broad range of clients, including numerous multinational corporations. Being the premier independent law firm in Hungary means that law firms from all over the world that do not have direct representation in Hungary seek us out to advise their clients. BAR MEMBERSHIP Nagy és Trócsányi Ügyvédi Iroda is a legal entity and registered with the Budapest Bar Association. All lawyers of the Budapest office are either members of, or registered as clerks with, the Budapest Bar Association. Several of our lawyers are admitted attorneys or registered as legal consultants in New York.

BAR MEMBERSHIP

Nagy és Trócsányi Ügyvédi Iroda is a legal entity and registered with the Budapest Bar Association.

All lawyers of the Budapest office are either members of, or registered as clerks with, the Budapest Bar Association.

Several of our lawyers are admitted attorneys or registered as legal consultants in New York.

CANTEEN

We are proud to operate our own canteen which is serviced by AHA Catering Kft. under the management of Chef Csaba Harmath.

Ratings

Corporate M&A

The 'fantastic' team at Nagy és Trócsányi Ügyvédi Iroda is led by Ildikó Varga and recently advised Sanoma Corporation on the sale of its shares in NTK Educational Holding. Other clients include Teleperformance, Enerplus, Honda and Cineworld Group. Péter Berethalmi is also recommended

Legal 500, 2015 ed.

Key figures at Nagy és Trócsányi Ügyvédi Iroda include practice head Ildikó Varga, the 'commercially minded' Péter Berethalmi, and Balázs Karsai who is 'clever', 'quick' and 'helpful'. Clients include Marks & Spencer, CBA and Teleperformance.

Legal 500, 2014 ed

Respected national firm handling a wide range of M&A transactions and related mandates including due diligence, corporate maintenance, licensing and litigation. Frequently acts as the Hungarian arm of a cross-border transaction in co-operation with a global network.

Chambers Europe, 2015 ed.

Offers comprehensive advice on an array of corporate/M&A matters. Works effectively alongside foreign firms. "The firm is great and the response rates are quick, which is very helpful." Ildikó Varga is head of the corporate/M&A department.

Chambers Europe, 2014 ed.

Nagy & Trócsányi is among the largest independent firms in the Hungarian Market. The firm is known and has been present in the market since 1991. It is part of the largest law firm network in the world in Lex Mundi and is a strong choice to act as a local counsel. For a number of years, Latham & Watkins has used the firm in an number of banking and finance mandates. It also regularly cooperates with Spanish firm Uría Menéndez. The firm is traditionally strong in M&A and its banking and finance practice benefits from its work related to real estate, corporate projects and mergers and acquisitions. Nevertheless, peer feedback has suggested that the firm's main strengths lie in tax and litigation and not M&A. One client says that the firm was " very professional [but] should be a bit more business oriented".

Ildikó Varga led the team that advised CBA, a large Hungarian supermarket chain, in its acquisition of assets and stores of Match and profi, reatail chains of the Louis Delhaize Group.

IFLR 1000, 2014 ed. 


Dispute resolution

Nagy és Trócsányi Ügyvédi Iroda has a 'well-earned' reputation for its excellent service in the litigation arena. Péter Nagy leads the team which is acting for OTP in highly sencsitive cases involving constitutional law issues. Other clients include Allianz, BNP Paribas and the Ministry of National Development. 

Legal 500, 2015 ed. 

The well-respected and well-established dispute resolution practice at Nagy és Trócsányi Ügyvédi Iroda is led by name partner Péter Nagy. The team acted for MTT in a dispute over an outsourcing agreement, and is representing iFOREX in administrative claims. Other clients include OTP Bank and HUNGERIT.

Legal 500, 2014 ed.

An undisputed market leader in the field of dispute resolution with an outstanding team of specialists. Frequently receives instructions and referrals from foreign law firms, as well as advising domestic companies on cross-border and Hungarian disputes. Particularly active in tax, real estate, consumer protection, empoyment, commercial and civil law, telecoms and competition litigation and arbitration.

"As a team, it is definitely one of the leaders in the country: incredibly thorough and high quality. As a law firm it is outstanding and complete. I can only speak of the lawyers in superlatives."

Chambers Europe, 2015

Market-leading reputation for the full range of dispute resolution matters. Particularly strong in tax litigation. Advises leading domestic and international clients. "The high quality of work is exactly what you would expect from a leading firm in Hungary." "I am very much satisfied with the team; the lawyers look at all details and support us in every aspect of the matter." "It is one of the leading dispute resolution teams on the market."

Head of department Péter Nagy is singled out as a "leading figure and one of the most experienced lawyers on the market." He receives praise from market commentators for his personable manner and strategic approach. "Experienced and knowledgeable" Zoltán Csehi is recommended as a "very sophisticated lawyer." He is a respected individual, and a shrewd litigator with "decades of experience in court."

Chambers Europe, 2014


Real estate

Nagy és Trócsányi Ügyvédi Iroda advised transmission manufacuter Allison on a greendfield investment in Hungary. Other clients include Interplex and BNP Paribas Real Estate. Practice head Péter Berethalmi, Csaba Pigler and associate Viktória Szilágyi are recommended.

Legal 500, 2015 ed.

Noted expertise in property sales, acquisitions, leasing, financing and greenfield developments. Provides broad advice to developers and investors, with significant recognition for property-related dispute resolution.

"The team is great at helping us adjust to the Hungarian legal market - the lawyers really listen and work together with us, which is refreshing."

"I am very happy with this reactive and helpful team - I always have access to a senior partner."

Department head Peter Berethalmi is a growing presence in the Hungarian real estate sector. He recently advised North American manufacturer Allison Transmissions on its greenfield investment in Hungary, including land purchase, construction and leasing.

Chambers Europe, 2015 ed.

The 'very responsive and reliable' team at Nagy és Trócsányi Ügyvédi Iroda assists clients in relation to construction contracts and disputes, lease negotiations and real estate acquisitions. Csaba Pigler and associate Viktória Szilágyi are recommended.

Legal 500, 2014 ed.

Strong litigious firm advising on real estate and construction disputes. Additional practice in commercial properties and developments. Active in the projects and energy sectors

Chambers Europe, 2014 ed.


Taxation

Nagy és Trócsányi Ügyvédi Iroda's well-established tax practice has vast experience handling claims before the Hungarian tax authority. It was recently instructed by KPMG to represent two funds managed by Templeton claims against the tax authority. Other clients include FBZ Invest and Sodexo.

Legal 500, 2015 ed.

Best known for its tax litigation practice, where it represents major domestic and international clients. Also offers strong support in transactions, tax structuring and planning.

"A responsive team that handles transactions precisely. A safe pair of hands with a local flavour in Hungary."

Péter Nagy is commended by interviewees as a "well-known litigator on tax issues."

Sources praise Orsolya Kovács, saying: "She represents clients well; she is always responsive and her opinions are constructive."

Chambers Europe, 2015

Péter Nagy is the key contact for tax matters at Nagy és Trócsányi Ügyvédi Iroda, which has strong dispute resolution capabilities. Recent highlights for the team include representing a client before the Supreme Court on the applicability of rulings by the European Court of Justice, and acting for Karto-Pap in litigation over German and Hungarian taxation.

Legal 500, 2014 ed.

Offers solid representation on tax litigation, structuring and transactions. Benefits from the firm's stellar dispute resolution practice.

 Head of department Péter Nagy is a "very good litigator," say interviewees. He is revered as a strong and persuasive lawyer in court, and noted for his team management skills.

Chambers Europe, 2014

Library

The Nagy & Trócsányi Law Library contains over 4,000 legal books and periodicals, as well as a CD-ROM library.
The Library specializes in international business law and provides on-line access to the major legal databases in Hungary, and worldwide.

It has been developed primarily to serve our attorneys' professional work, however, it is made available to external Budapest attorneys for on-site research (the usage of the CD-ROM library and on-line databases by outside attorneys might be subject to publishers' restrictions).

The Library has been lending books and periodicals to other law firms since 1994. Requests are also accepted from academic and legal libraries that make their own material available through inter-library lending.

For catalog research and further inquiries about the Library please contact our librarian, Ms. Zsófia Horváth at horvath.zsofia@nt.hu.
Expertise
Banking and Financial Services
Construction

Advisory

Contracts

Litigation / Arbitration

Procurement

Corporate

Corporate and Commercial

Corporate Finance and Securities

Corporate Governance

Corporate Restructuring

Entertainment and Media

Franchising

Funds

Media

Mergers and Acquisitions

Outsourcing

Private Equity

Public Offerings

Dispute Resolution

Accountants' Liability

Commercial

Consumer Protection

Construction

Fraud

Health Industry

International Arbitration

Professional Negligence

Product Liability

Property Litigation

Regulatory

Risk Management

Employment

Advice

Immigration

Innovation

Litigation

Transaction Support

Energy and Utilities

Conventional Power

Energy and Global Transactions

Energy Regulatory

Land Use

Networks and Storage

Nuclear

Oil and Gas

Renewables

Waste and Energy from waste

Water

Financial Restructuring

Bank Advisory on Rescue /Enforcement

Corporate Insolvency

Corporate Recovery

Corporate Restructuring

Creditor Committees

Debtors

Distressed Lending Strategies

Distressed Real Estate Asset Services

Financings

Intellectual Property

Branding, Sponsorship and Trademarks

Health Industry

IP Infringement

Life Sciences

Renewable Energy

Technology Transfer

Trademark

Project Finance

Environment and Land Use

Infrastructure

Project Finance and Development

Public Private Partnerships

Transportation

Projects

Energy and Utilities

Government Services

PFI

Outsourcing

Public Private Partnership

Transport

Property

Commercial Development

Construction

Energy and Utilities

Environment

Infrastructure and Projects

Planning and Transportation

Property Finance

Property Dispute Resolution

Property Tax

Public Law

Consumer Protection

Constitutional Compliance

Environment

Finance

Governance and Public Administration

IT

Judicial Review

Procurement and State Aid

Product Liability

Transport and Property

Utilities

 

Tax

Capital Gains Tax

Corporate Tax

Employee Incentives

Property Tax

Stamp Duty

Stamp Duty Land Tax

VAT
Careers
EQUAL OPPORTUNITY
N&T is an equal opportunity employer. No current or prospective employee will be discriminated against based on his or her race, nationality, religious beliefs, age, gender, sexual orientation, or disability.
INTEGRITY
Integrity is an essential component in our ability to thrive in a highly competitive world. We have fostered a culture that respects the value of intellectual autonomy and  personal differences while encouraging individuals to excel by their very best.
CREATIVITY
At N&T we have created a culture that sparks creativity, leadership, and exceptional performance in an environment that is inclusive, open, and flexible.
PROBLEM SOLVING
We are a law firm of innovators and problem solvers. Individuality and creativity are valued, and teamwork is the process by which the firm creates superior solutions for clients.
POSITIONS
If you are highly motivated and performance-driven, and want to join our professional team, we offer legal, student intern, summer associate, and visiting attorney positions.
Careers - Position

Legal positions: We request applicants for legal positions to submit their resumes with photocopies of their credentials, as well as an English language sample of their written work. Please include language skills, any overseas living, qualifications, or legal experience in your resume. As part of our commitment to selecting the best possible candidates, prospective hires are asked to complete a one-week internship with us prior to any final offer being made.

 

Student interns: We offer part time student intern positions for university students who have completed 6 semesters of a Hungarian law school. Law school student trainees are regularly exempted from work during examination sessions and summer holidays.

 

Summer associates: We accept summer associates from all over the world for a 2 to 6 week summer practice.

 

Visiting attorneys: Any law firm with an established history of teamwork with N&T is welcome to send their attorneys to our Budapest office for training and local work purposes.

Should you be interested in any of the above opportunities, you are invited to contact our hiring partner,

Dr. Varga Ildikó at varga.ildiko@nt.hu.

 

WE UNDERSTAND THAT CONFIDENTIALITY AND THE PROTECTION OF YOUR PRIVACY IS IMPORTANT. IN ACCORDANCE WITH DATA PRIVACY LAWS WE DO NOT SHARE PERSONAL INFORMATION YOU PROVIDE US WITH ANY THIRD PARTIES. OUR SYSTEMS ARE DESIGNED TO PROTECT INFORMATION FROM UNAUTHORIZED ACCESS.
Publications
DOING BUSINESS IN HUNGARY
MARKETING LAW
RESTRUCTURING & INSOLVENCY
Others
Site help

Preferred Browsers

The N&T site is built using W3C Standard technologies to maintain cross-browser compatibility, security, speed, and usability. The site may appear differently in some old browsers. To prevent this, you may use one of the following browsers, that are tested with the website:

Microsoft Internet Explorer version 6 or higher (7 and 8 are also tested).
Mozilla Firefox version 2 or higher.
Google Chrome version 2 or higher.
Apple Safari version 3 or higher.

Browser Plug-Ins

To maintain the site's dynamic content and stable appearance, we are using a variety of technologies that are not built into browsers. The following plug-ins are available as free downloads, and will help you to get the richest experience out of N&T website.

These plug-ins are not necessary to view the site, but recommended.

Preferred Operating Systems

As the used technologies are compatible with all the operating systems built for consumer computers, the site should appear on all browsers supporting XHTML, CSS, and Javascript. We recommend to use one of the following:

Microsoft Windows XP
Microsoft Windows Vista
Microsoft Windows 7
Apple OsX 10.4 or higher (Tiger or Leopard)

DISCLAIMER

The materials contained in this website are for information purposes only, and their receipt does not constitute legal advice, or create an attorney-client relationship. You should obtain legal counsel on any particular matter which concerns you.

Every effort has been made to ensure the accuracy of the information on this, and linked websites. However, any and all liability which might arise from your use of, or reliance upon, the information or links contained on this website is excluded.

Copyright of the content of this website is owned by N&T. The logo and the "we're not square" slogan are registered trademarks of N&T.

© Nagy és Trócsányi 2009

© NAGY ÉS TRÓCSÁNYI

Copyright Nagy & Trócsányi. All rights reserved.